EXCLUSIVE DISTRIBUTOR of WMF & FIAMMA
OTHER BRANDS - JURA | BRAVILOR | CAFITESSE | JDE | PICKWICK | MAXWELL HOUSE | PIAZZA DORO |
A COFFEE MACHINE EXPERT
Exclusive Sole Distributor in Malaysia for WMF & FIAMMA Coffee Machines & JDE Coffee & Tea Products!
CT Nexus started in the year 2010. This modern and dynamic company has preserved the long-standing traditions of producing real espresso coffee by supplying the best in espresso coffee machines namely the FIAMMA. A decade later the range has expanded to sophisticated fully automatic coffee machines!
CT Nexus is the Exclusive Sole Distributor of  WMF and Fiamma  coffee machines. Besides this, we are also the partner for other commercial coffee machines brand like Jura, Bravilor Bonamat and Carimali.
CT Nexus is also the Exclusive Distributor of  Jacobs Douwe Egberts ("JDE") products. JDE products command distinctive flavored premium craftsmanship coffee quality that is preserved through ancient coffee-making knowledge.  We are proud to carry their products such as  Piazza D'oro, Maxwell House, Pickwick Tea, Douwe Egberts, Jacobs, LÓR capsules  and many more.
JDE is known as the Master Blender, a world leader & coffee player having more than 260 years of coffee history. Everything in nature has its own rhythm. From the coffee bean roasting process to reaching a perfect combination of consistently good coffee is complex work. It requires great care, attention and professionalism in every batch to be able to blend together all the best coffees from all over the world to create a feeling moment of "Taste of Coffee Comes Alive". At JDE we strongly believe that this can happen over a cup of coffee.  Our practise and belief  keeps us strong and passionate about coffee and our customers.
Show
ROOM
Visit our showroom where you can test use and check out a wide range of machines and sample a selection of our finest blends of coffee. Regardless if it's a traditional, Bean to Cup Machine or a Vending Machine, we are here to ensure you make the best decision on your coffee experience.
Opening Hours: 9am-6pm (Monday – Friday)
OUR MISSION
Achieve zero target "complaints" by serving our customers with passion, dedication, trustworthiness and  reliability.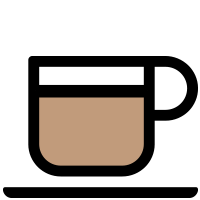 OUR VISION

Become the leading distributor of WMF & JDE products in the Asia Pacific region by prioritizing customer satisfaction, service quality and sales volume.
BUSINESS PHILOSOPHY
Customer-oriented
Honesty
Integrity
Leadership
Dedication